Native Council worked with the Mental Health Foundation to publish a book in support of suicide prevention called Tihei Mauri Ora – Supporting Whānau Through Suicidal
Logos • Social Media • Website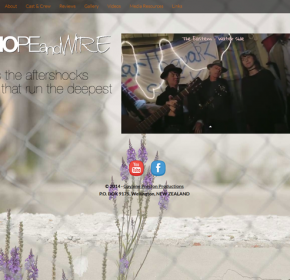 In collaboration with Producer Gaylene Preston, we created and designed a website as an extension of her 3 x 2 hour telefeature Hope and Wire – a drama inspired by
The Rainbow Tick is a quality improvement cycle designed to make an organisation a safe, welcoming and inclusive place for people of diverse gender identity and sexual
Affinity Services is a not-for-profit organisation providing community mental health services to a current client base of 400 people from Auckland and South Auckland.
Native Council developed the logo brand, website and iwi registration system for Ngāti Hikairo ki Kawhia – an independent iwi of Tainui Waka origin and always
Te Ara Whiriwhiri is the Counties Manukau Māori Mental Health & Addictions Network and is representative of the Kaupapa Māori providers in the Mental Health and
The Whānau Ora Research website was launched at the Te Anga Mua Seminar in 2012 by Tariana Turia. Native Council created the website and filmed and produced the videos
Native Council was asked by Community Research to completely redevelop their website, we designed a fully searchable website that integrated with their new CMS system.